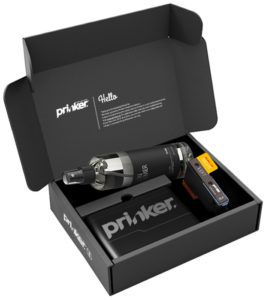 The mobile printer for
temporary tattoos
1 Prinker device.
1 battery with charger.
1 bottle of Skin Primer with spray.
1 black ink cartridge.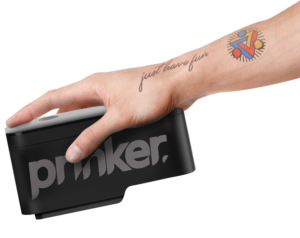 Printing speed : 3 seconds per image (10cm design) ;
Printing times : depending size of design, at least 1000 times with a set of cartridges (Prinker app indicates level of ink) ;
Prinker S comes with one Black Ink Cartridge that's enough for about 1000 tattoos ;
Set of 2 cartridges including 3 primary colors (yellow, cyan and magenta) can be ordered separately ;
Battery : 1 battery Li-Polymer, 7.4V and 950mAh (5-hour run time) ;
EC compliant (Directive 2014/53/EU) ;
Size (w*h*d): 71mm x 85mm x 150mm ;
Weight: 340g ;
Resolution : 200 x 200dpi ;
Image width : 1 inch ;
Image length : 40 inches.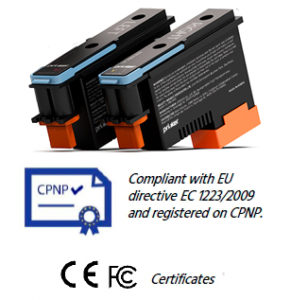 Prinker inks : Safety first
Inks specifically developped for that purpose ;
Dermatologically tested and compliant with European regulation; applicable to cosmetic products : directive EC 1223/2009 and CPNP notification CPNP ;
Waterproof but washable with soap & water or with make-up remover ;
attoo lasts between 1 and 3 days (by using a primer to be sprayed before applying the tattoo) ;
Set of Prinker Cartridges has enough ink to printout app. 1000 tattoos. Depending on size, density, complexity of image, this number can vary.You can monitor the levels of ink in Prinker App.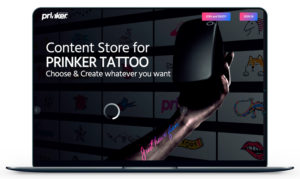 Prinker.net online platform
Dedicated platform with hundreds of designs created by professionals, artists and users ;
Manage online your lists of designs (for instance one list per event) ;
Import your own designs (.png format) or pick any existing design available online (over 1000 available designs) ; 
Choose the Prinker subscription formula that best suits your needs (check out our pricing plans under www.prinker.net).
Subscription options: here.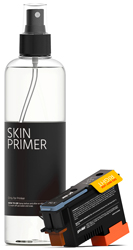 Skin Primer works similarly to a cosmetic primer ;
It helps to fix ink and enhances the longevity of tattoo.